Exporta's Dedication to a Green Supply Chain
Here at Exporta, we know how important making sustainable choices and being environmentally conscious is. We have a range of ways to help your business be more green.
100% of our Plastic Pallets can be recycled after use.
And 98% of them are made from recycled material.
Single use plastic is a very hot topic, and now more than ever it is vital for companies around the UK and the world to behave in a more sustainable manner. Reducing plastic waste is key, and by choosing to use a recycled plastic pallet, you are directly contributing to the reduction of plastic waste.
So how does this work?
Plastic pallets are not single use. They are made from recycled material, and when they come to the end of their use, they can be recycled. They are turned in to plastic granules and then ultimately into fresh new plastic pallets.
The fact is, that despite some claims, plastic is not actually always a bad thing for the environment. In fact, it can even be more beneficial than natural products from sustainable sources. It is how we use it and what we what we do with it after we have used it, that makes the difference.
Can Plastic Pallets be greener than Wooden Pallets?
Polypropylene is the most easily and efficiently recyclable of all plastics, with polypropylene products able to contain a higher percentage of recycled plastic. Polypropylene can also be recycled over and over again, whereas some plastics are limited.
98% of Exporta's Plastic Pallets are made from recycled plastic and 100% of them can be recycled again at the end of their useful life.
Compare this with wood. Yes, timber is a natural product from sustainably managed softwood forests, but its usable life is shorter than that of polypropylene. Timber pallets crack and splinter, the joints loosen, the wood develops mould and rots. When they become irreparable, the only further use of them on a commercial scale is to be broken down for biofuel, and that can happen only once.
Pallet Recycling Scheme
Plastic Pallet Collection and Recycling
Even plastic pallets eventually wear and break, but while many recycling companies might accept plastic pallets, few if any of them offer a recycling service for their customers.
At Exporta we have teamed up with a recycling company to offer this extra incentive towards making recyclable plastic pallets your environmental milestone, all you need to do is call us on 0800 294 4394 and we will do the rest.
Working with us to recycle your pallets means we can together create a greener supply chain and we can help to reduce your carbon footprint.
Eco Grading System
Understand your Plastic Pallets environmental impact.
To make it easier for our customers to understand the level of environmental impact made by the plastic pallets they use, we have introduced an eco-grading system.
Exporta Eco pallets are made from new plastic but can be recycled at the end of their useful life
Exporta Eco Plus pallets are made with recycled plastic, and can be recycled at the end of their life
Exporta Eco Max pallets offer the ultimate choice in eco-friendly plastic pallets.
Made from recycled plastic, they can be repaired to extend their useful life and then recycled.
We've introduced this grading system on our website and in our new brochure to make it easier than ever for our customers to quickly identify the environmental grading of our pallet range.
ISO14001
Have confidence in Exporta as a supplier.
We don't just shout about being committed to the environment, we act on it. That's why we've achieved an ISO14001 accreditation. This means you can be confident that you are working with a supplier who practices environmental care as part of every day working life.
If you come to visit our headquarters you'll find a roof full of solar panels, a recycling system throughout the building and a working environment that encourages responsible environmental behaviour.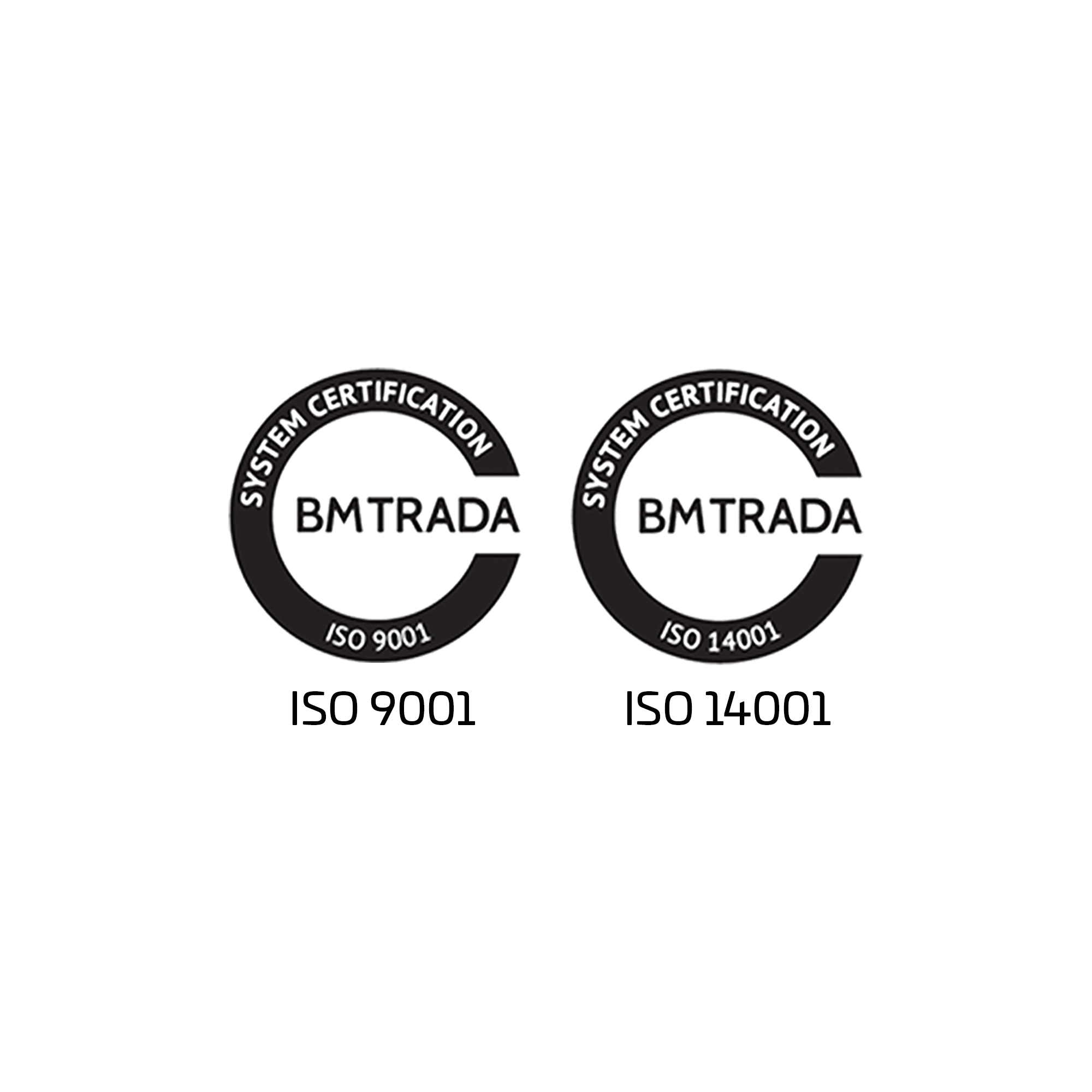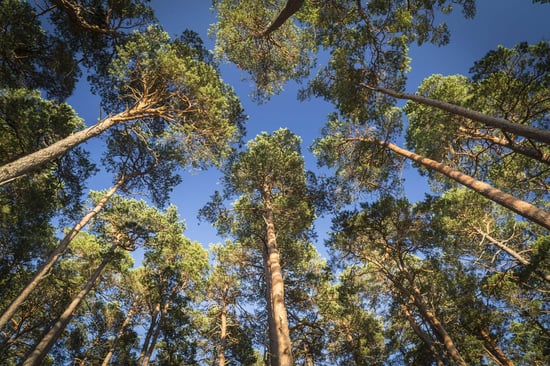 Plant a Tree
For every new Business Account opened, we will plant a tree!
In partnership with Trees for Life, we're committing to planting a tree for every new Business Account opened with us.

Your tree will help to rewild the Caledonian Forest, a rich habitat found only the Scottish Highlands. This work is vital to the preservation and revitalisation of forests in the UK, and we're proud to support them in their efforts. By growing these forests it benefits the wildlife, people and environment.

You can read more about the work they do by visiting the Trees for Life website.
Let's make the supply chain greener together, find out what we can do for you.